Food is something many Austinites take seriously. From the array of award-winning restaurants and food manufacturers to the sustainable food producers striving to provide healthy options, officials in Austin are looking to boost the local food industry in a variety of ways.
Austin's food sector generated more than $4.1 billion in total economic activity in 2011, according to an economic impact report on Austin's food sector. The report, completed by TXP Inc., also estimated the food sector generated more than $63 million in city tax revenue in 2011 and more than 43,500 jobs.
"The reality is creativity is in our music, it's in our film and it's in our food. Everything from our great chefs to our urban farming to our food manufacturing, all of it is value-added products [to our economy.]"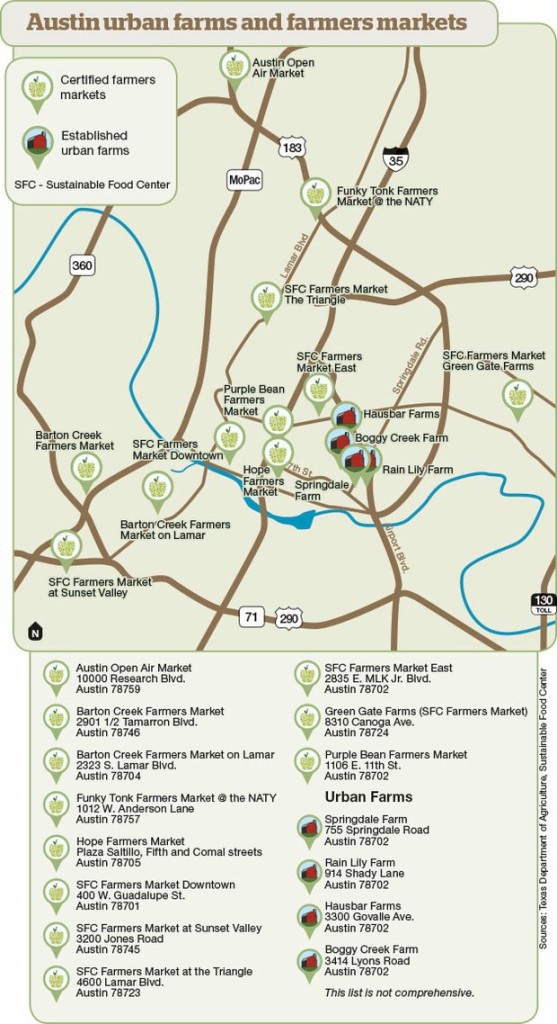 The study concludes that the food sector has and will continue to play a vital role in Austin's economy. Multiple recommendations also came from the report, including placing an increased focus on locally produced food, investing in food infrastructure and exploring new ways to connect the public with local food growers. Both public officials and community members are working to make Austin even more feasible for its food industry.
Exerpt from article in Community Impact.  Read the complete article here: http://impactnews.com/austin-metro/central-austin/austin-seeking-right-ingredients-to-grow-food-sector/