Situated in a gorgeous setting of lush live oaks, dramatic hills and spectacular evening sunsets, Northwest Hills is the perfect neighborhood to relax and unwind.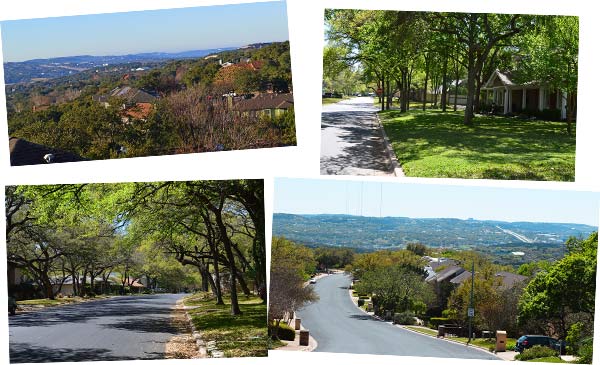 This neighborhood is located only 12 minutes north of downtown and 5-10 minutes south of the Aboretum area and the Domain. Bordered by Spicewood Springs to the North, Far West Blvd to the South and Mesa Drive to the East, homes here vary in architecture, design and size — but all seem to have abundant trees and some have unbelievable views of the western hill country.
Excellent Schools
NW Hills has excellent schools including:
(1) Doss Elementary – Doss is a TEA Exemplary rated and Blue Ribbon award winning school. In 2014, Doss Elementary will begin an exciting and innovative Chinese Immersion Program.  This is the only Chinese Immersion program for elementary-aged children in all of central Texas.
(2) Murchison Middle School, located just east of Doss.
(3) Anderson High School – Ranked in the top 500 High Schools in the nation and top 50 in Texas!  Newsweek also named Anderson as one of the BEST PUBLIC HIGH SCHOOLS and ranked it in the top 6% in the nation.
Close Knit Community
NW Hills is a very close knit community with long time traditions. Enjoy the charming and festive Fourth of July parade as you step back in time and celebrate America's birthday. Halloween's also a favorite as hundreds of children dress up and enjoy the festivities near  Greystone Drive.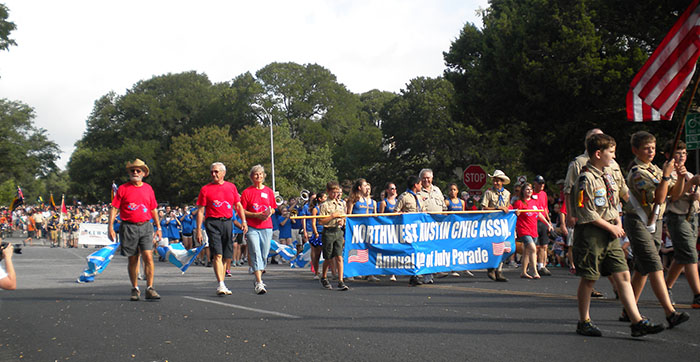 As a six-year resident of NW Hills, I've noticed more and more homes being completely remodeled and renovated. Some residents have lived here for 20+ years and a new wave of young professionals is calling NW Hills their home.
I see this trend continuing and this neighborhood becoming increasingly desirable for several reasons including great location & close to the Domain and downtown.
These are the two main areas where developers are looking to build new hotels, shops and businesses.  Because of these developments, more and more families want to live within close proximity and NW Hills is one of the perfect neighborhoods to own a home and be close to the action.  Contact me to learn more about this established, yet increasingly popular neighborhood.
OTHER HELPUL LINKS
Commuting on MOPAC will get easier!  Construction of express toll lanes should begin in 2013.  Learn more about the MOPAC development project.