Austin Bergstrom International Airport is about to undergo changes that will transform the eastern wing of the airport which may pave the way for additional international routes in the future. Construction is expected to be complete in 2019.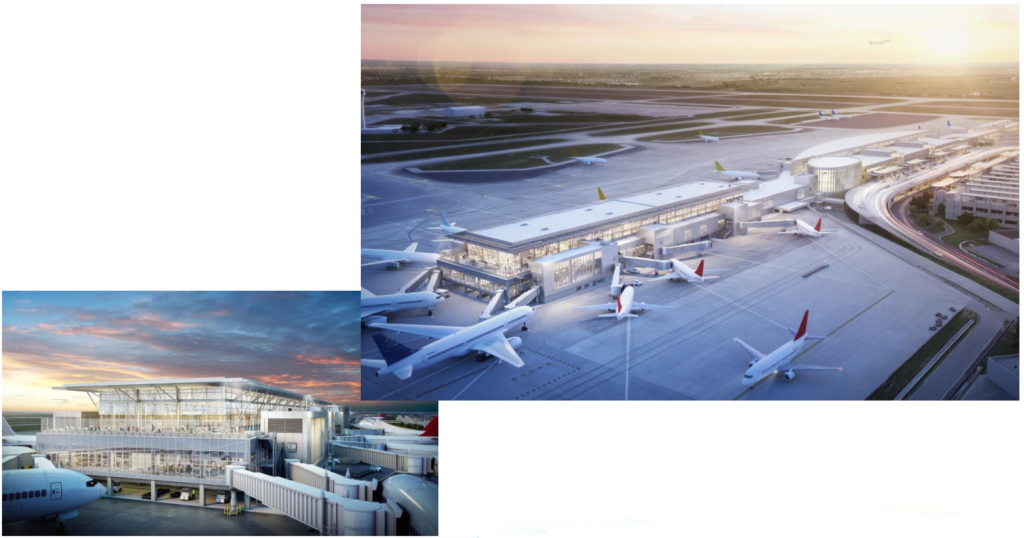 After years of discussion, the construction is about to begin on 9 new gates, new restaurants and shops and a unique outdoor seating area which may be part of a restaurant. Two of the gates will include dual loading capability which is usually standard for large international planes, of which Austin currently doesn't have. The total addition will increase the airport capacity by 30%.
The number of passengers that travel to Austin is continuing to break records. From Jan – Mar of 2015, there were 2.52 million passengers. During that same time in 2016, Austin saw over 2.78 million which is over 10% growth.
Because of the current lack of gates and lack of large gates for 777 and other large aircraft, Austin hasn't added many international routes.  Currently the only international route is direct to London via British airways and soon the Frankfurt, Germany route will begin service. This expansion could provide a catalyst to add more international routes in the future. If several new routes are created, it could motivate companies to add offices in Austin and it should boost tourism as well.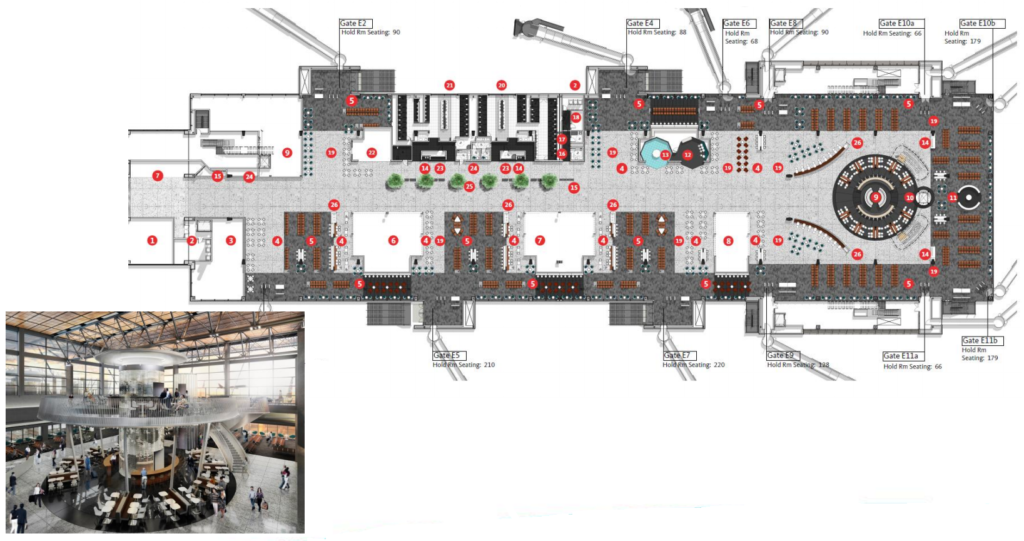 A long temporary "stinger" gate will be added and will act like temporary gates until the construction is completed in 2019.
For a glance at what it will look like, see the pictures in this post.